Data entry is a common flexible work from home job to start at the entry-level. Companies may hire you to input data to a software system, transfer information, and update records.
It helps if you're a good typist, have strong organizational skills, and place a premium on accuracy. Sites that may hire you for data entry work include SigTrack, Capital Typing, and DionData Solutions.
1. Social Media Manager Jobs
Browsing social media doesn't have to be a complete waste of time. In fact, if you know the ins and outs of social media, you can actually get paid to:
Create and schedule posts
Manage private messages
Run ads
Create promotions
Post videos and other promotional graphics
Monitor online groups
Where finding (or creating) content to share on Facebook, Twitter, or Instagram is an exhausting and time consuming task for many businesses, it comes as no surprise that they may try to outsource the task altogether. It's often cheaper to hire an "expensive" freelance social media manager (you) for 20 hours per week, than it would be to hire a 40-hour per week employee with benefits.
If you favor one platform over the other, focus on become an expert in that area so you can offer a specialized service. For example, some people choose to become Pinterest virtual assistants, and specifically help clients grow their presence on the site.
2. Become a Travel Agent
Travel agents have a fun job because they get to help clients find the best deals and experiences for their trips. If you enjoy traveling and helping people brainstorm their dream vacations, you'll enjoy a job like this that you can do from home.
Some travel agents become certified, which is not required, but does help. If you complete training through a program like
The Travel Institute
you'll learn more skills that can help you better serve clients.
Typically, working with a travel agent is free for the client. You'll get paid a commission when they book accommodations through you and your partners. Travel agents tend to offer pretty competitive deals for travelers so it's not hard to convince interested clients to do business with you (so long as you prioritize serving their needs).
3. Customer Service Representative Jobs
If you know you want to work from home but have no idea where to start, customer service is a safe bet. Most companies need customer service representatives and a lot of them are leaning toward hiring remote employees to perform this role.
Major companies like Apple, American Express and Uhaul hire work from home customer service agents. Training is usually provided and you get will have to agree to a set schedule but you can expect a variety of shifts to choose from especially if the business is open around the clock.
If you don't mind using the phone and have a desire to help people whether that involves solving a problem or answering important questions, consider applying for a home-based customer service job.
4. Become an Amazon Remote Employee
Amazon is an enormous company, which means hiring thousands of workers to make their business function. If you've been looking for legitimate part-time work from home jobs, now is a good time to be on the market.
Amazon recently announced plans to add 5,000 remote customer service jobs over the next year. They're hiring for a variety of positions ranging from customer service agents and technical support, to data entry, all the way to supply chain managers.
With job responsibilities and requirements varying widely, you'll have to look through Amazon's listings to get accurate job description and reimbursement information.
How much does Amazon pay? $10.00 per hour to $50,000 per year, depending on your position and experience level.
5. Direct Sales Consulting
One of the more common work from home jobs, direct sales consulting, also known as multi-level marketing, has exploded in popularity over the past ten years.
This is the stuff like Plexus, Avon, Beachbody and Thirty-One that you see littering your Facebook feed on a daily basis. If you want to get a taste of working from home and want to sell products you already use and love, this may be an option.
It is worth noting that nearly all of these programs require an upfront investment for purchasing your initial inventory. They're not our first choice when it comes to work from home jobs for this reason alone. We don't like seeing users getting stuck with thousands of dollars in inventory only to realize they're trying to offload their LuLaRoe into already saturated markets.
Watch Out for Work from Home Job Scams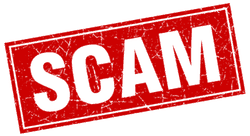 'Work from home jobs' has become a huge buzzword over the past few years and we definitely understand why. Working from home sounds super appealing. You can work from your bed while in your pajamas, avoid a hectic daily commute and possibly have more control over your schedule.
However, some people have taken advantage of the common desire to work remotely. For each legitimate work from home job out there, there is just as likely a scam to match it. Jobs that ask you to post ads online, stuff envelopes, or assemble products and crafts from your home are all likely scams.
It's important to know how to weed through these work from home scams so you don't waste your money or time. Realize that if something sounds too good to be true, it likely is.
Avoid Work from Home Job Ads that Claim:
You can get started today with no experience (unless it's for a micro job or a site like Swagbucks, it's probably a scam).
You can earn $500-$1,000 per week 'guaranteed'. Avoid these jobs especially if the role seems super easy. If it were that easy to make a ton of money every week, wouldn't everyone be doing it?
You need to pay for a start-up kit or training. There are plenty of real work from home jobs that may require an upfront purchase, but spend a little extra time vetting these opportunities.
You're asked to send or collect money orders or deal with Western Union. This is a HUGE red flag.
To crank up your scam meter when searching for the ideal work from home job, make sure you carefully assess the credibility of the job offer and the company offering it. You can do some research on the company to see how long they've been around, or look for honest reviews of the position online.
You can also check to see if they are accredited through the
Better Business Bureau
(BBB) and have a good rating. Even if they aren't accredited, you may be able to see their rating and if they've received negative complaints.
Finally, don't ever pay someone money to start a job.